Tasha JSK
in brown
I really like this. It is made out of chiffon and great for summer. I will definitely keep this.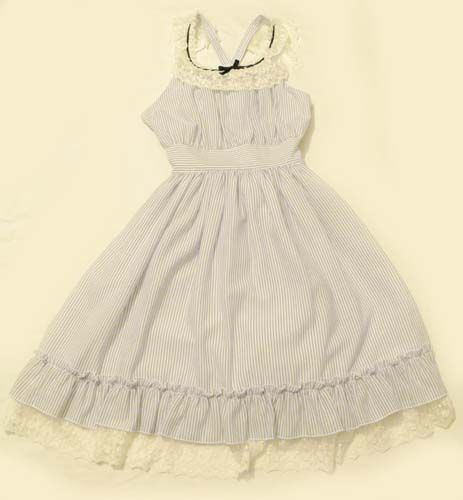 Sharon JSK
in blackxwhite
Another light and good for summer JSK. It's made out of the same fabric as the Tasha JSK. I also like this dress a lot and will keep it. I think it is the blackxwhite colorway, but in some light it looks a little bluish.
Icing Cooki Apron Skirt
in pink
This is a very cute skirt. I like the print. Tha apron part can be removed and it can be worn as a normal skirt. Unfortunately it is not my style and IW skirt are always a little tight on me, so I will let it go.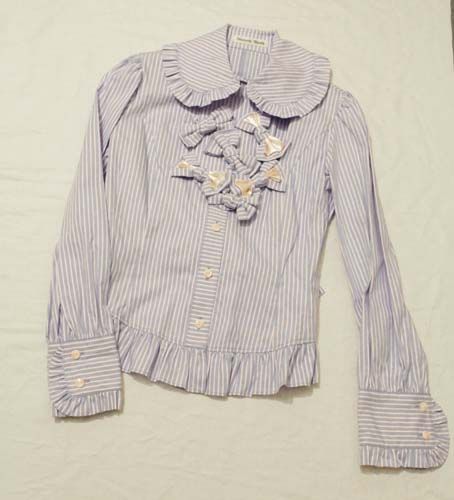 Ribbon Ribbon blouse
in blue
A very cute blouse in blue and pink stripes. The jabot with the bows is detechable. Too sweet for me and I have nothig to match it, so I will also let this go.
Unknown rose OTK socks
I really like the socks. They will match a lot of items in my wardrose, so I will keep them
unknown Ribbon Hairclip in beige
This is also a great item I can wear with a lot of things from my wardrobe.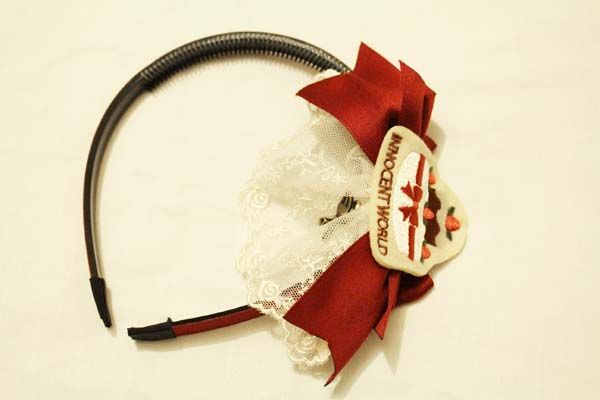 Tea Time Headbow
in redxoffwhote
Cute, but I have nothing to match it, so it will go.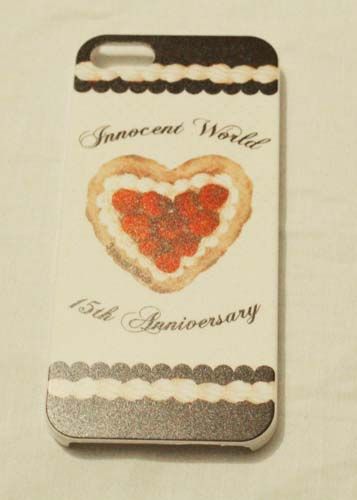 Anniversary Happy Pie iPhone Case
It is nice, but I don't have an iPhone, so I let it go
Overall I'm very happy with my Happy Pack and I will keep half of the content. I had hoped for the Grazia Crown JSK or Pietro Angle JSK they had as examples, but I like the items I got anyway.
If someone is interested in any of the items I will let got or like to trade for Grazia Crown or Pietro Angel, let me know.
I got a Happy Pack A. First IW wrote me, that it was sold out und put me on a waiting list, in case that there were cancellations. Two weeks later they got back to me and luckily there were some cancellations and I was able buy one.