I'm not completely disappointed. There are two items I will keep and the other ones will be put up on eBay within a matter of days.
Partial back shirring, removal bows, removable back ribbon, short sleeved white blouse; will sell. Not saying I don't dislike it. I do. I'm actually kind of leaning towards long sleeved blouses.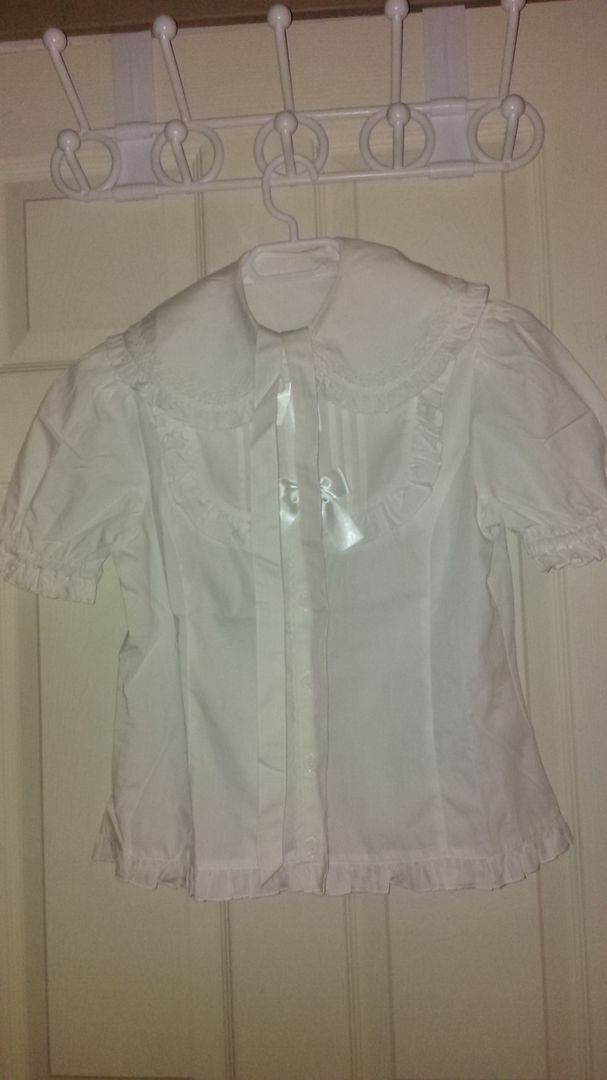 ~~
Sweet Shooting star frill skirt, full shirred waist, no boarder, in pastel pink. Very cute!! Will sell. I love all colours, but I'm leaning towards colours that suit me better. Pink and pastels = awesome, though.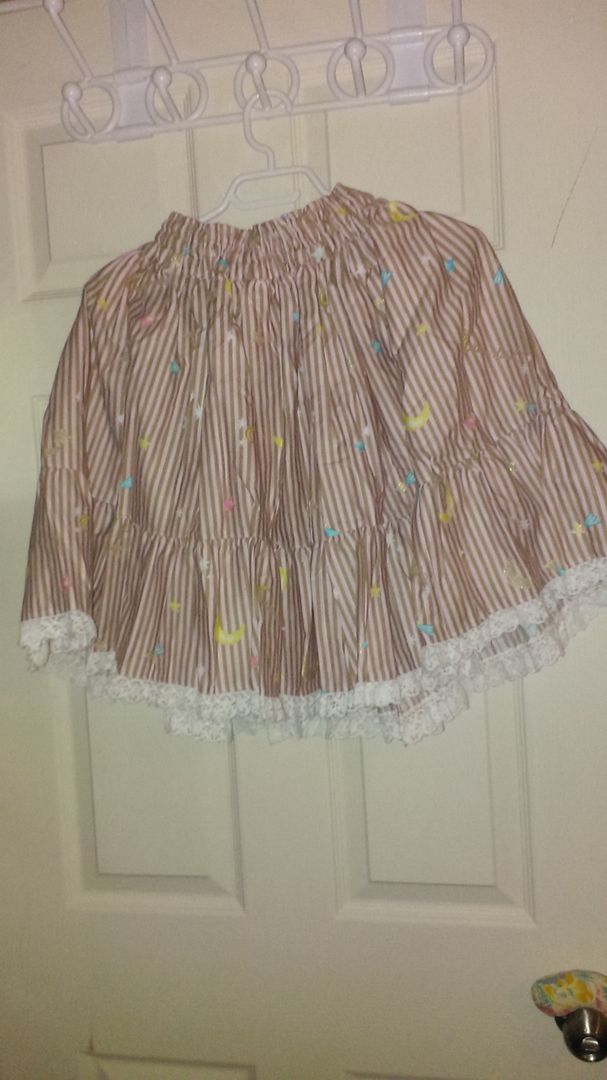 ~~
The two items I will keep: the socks and hair accessory.
(Pardon my picture. It make look like they have yellow/brown stains, but they don't. It's the lighting and shadows)
For summer 2015.
Current Mood:

content